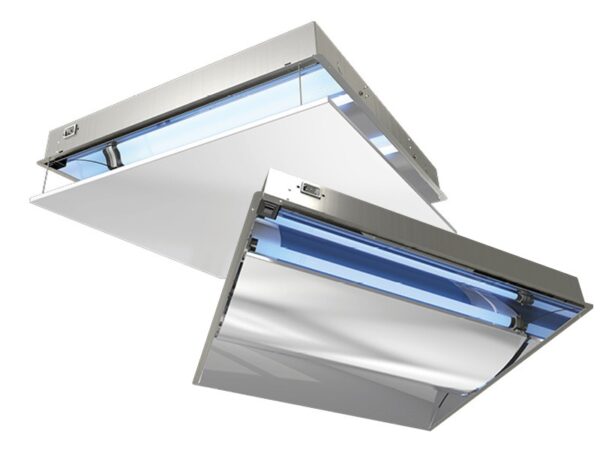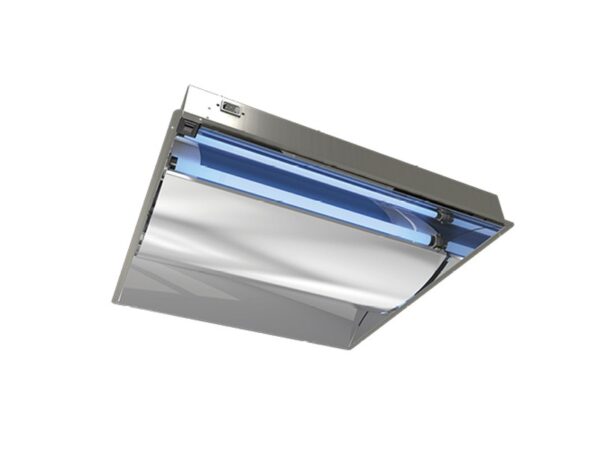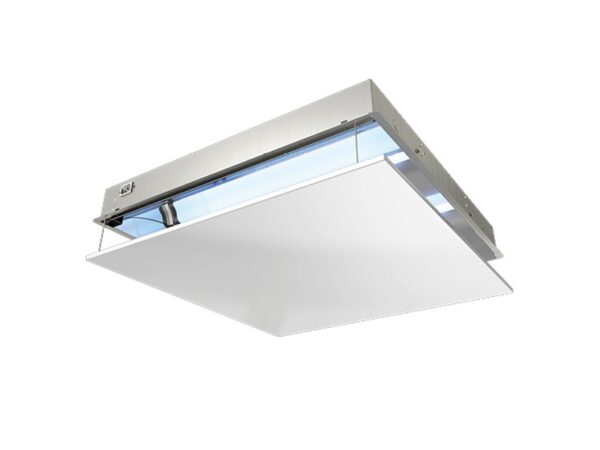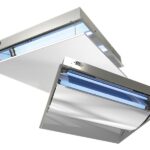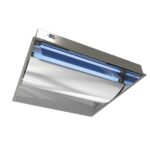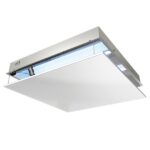 On-Top Pro & On-Top Pro 2
Description
Innovative, discreet and stylish fly traps; these unique overhead designs fit discreetly and easily into new or existing suspended-ceilings.
Ideal for convenience stores, supermarkets and areas where space limitations may have previously made situating a standard unit difficult. The patented design avoids the possibility of fly fall-out and will efficiently control infestations in public spaces.
The ON-TOP PRO 2 features a pivotable curved stainless steel front holding a standard PestWest sticky board, whilst the ON-TOP PRO matches the tile pattern of ceilings with its square cover holding two sticky boards.
Dimensions
OTP: H: 59cm W: 59cm D: 15cm
OTP2: H: 59cm W: 59cm D: 7cm
Weight
• 6Kg
Coverage
• Ceiling-fitted: 50m2
Finish
• OTP: Zintec steel body with white painted aluminium cover tray
• OTP2: Zintec steel body with stainless steel cover tray
Tube Data
• 2 x 14-Watt T5 PestWest Quantum® tubes
• Shatterproof coating with industry compliant FEP
• Powered by an electronic ballast